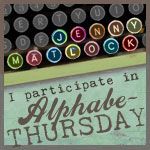 I LOOOOOOOOVE me some orange!
So how about some of my favorite orange things?
Here's a siggy someone made me for a message board a few years ago....
and it truly is only a coincidence that my favorite college football team is the University of Tennessee Volunteers!!
Here's a cool image I found related to a friend's message board called "Laundry Can Wait"!
Did I mention I love my Vols?! Here's the Pride of the Southland Band forming the Power T for the football players to run onto the field!!
Even my
twitter page
has an orange and white polka dotted background!
Last but not least is my college campus, Emory & Henry, where I have worked very hard on not only my Bachelor's but also my Master's Degrees, draped in fall colors. Isn't it beautiful?!
Now looking forward to checking out YOUR orange posts!