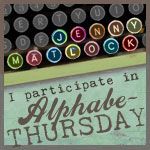 Yellow...the color of sunshine, Mountain Dew, and a color that evokes brightness.
Here is a yellow avatar that I think describes me well...
And this blinky definitely describes me! LOL
I love the whimsy that this brings to mind! I'm looking forward to FALL and cooler temps!
I'm not as good at this as I used to be....too many jiggily parts that should stay still! LOL
This is more likely! HA!
Here's one of my favorite albums of all time! I love their yellow dresses, don't you? Here's a bit of trivia for you...my great uncle (Neely Plumb) produced it!
So there was my interpretation of yellow for you! :)